• Stephen Lursen • online workshop • peter pan • student work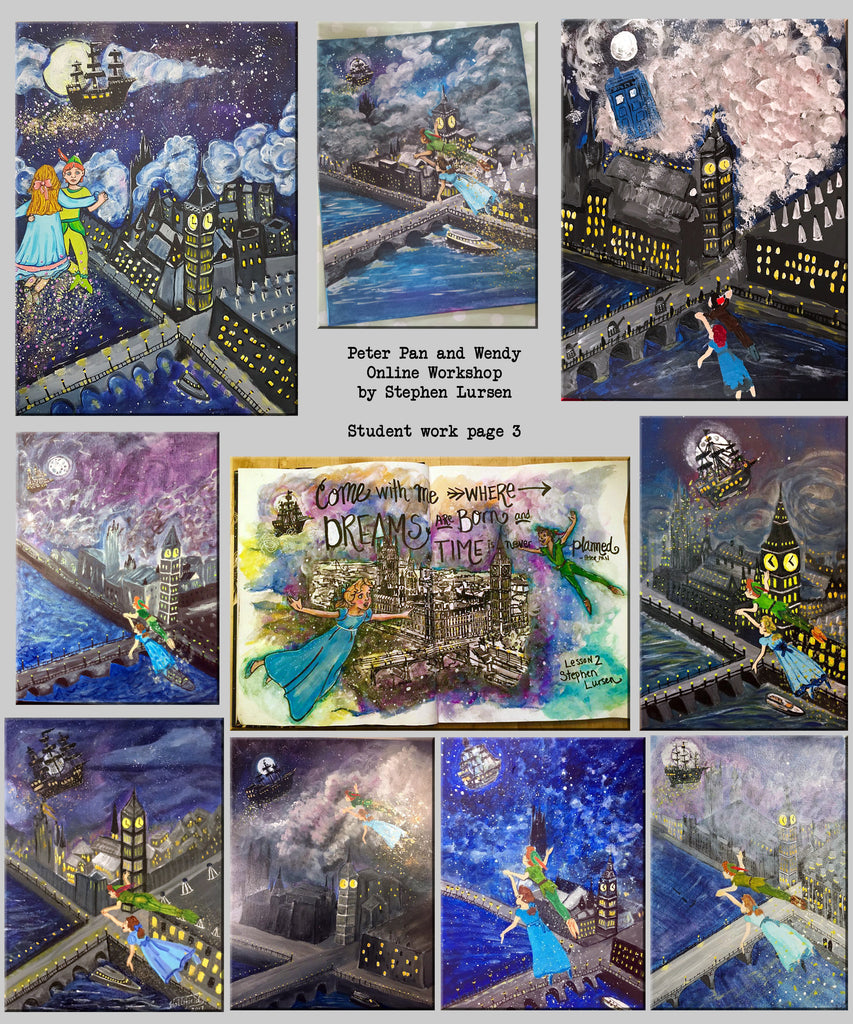 I am so proud of the numerous artists who have taken my Peter Pan and Wendy Online Workshop through Ever After 2017! Here are just a few of the examples of work that I have received and I'm proud to show you their work! If you're a fan of Fairy tales like Peter Pan and/or landscape painting, perspective, flying ships, foggy atmosphere, and street lights and you haven't purchased this online workshop, please check it out now! Well Done everyone! Thank you so much for sharing your work! I am so sorry to those who's images I missed. I'll add...
---
• Stephen Lursen • stephen lursen • student work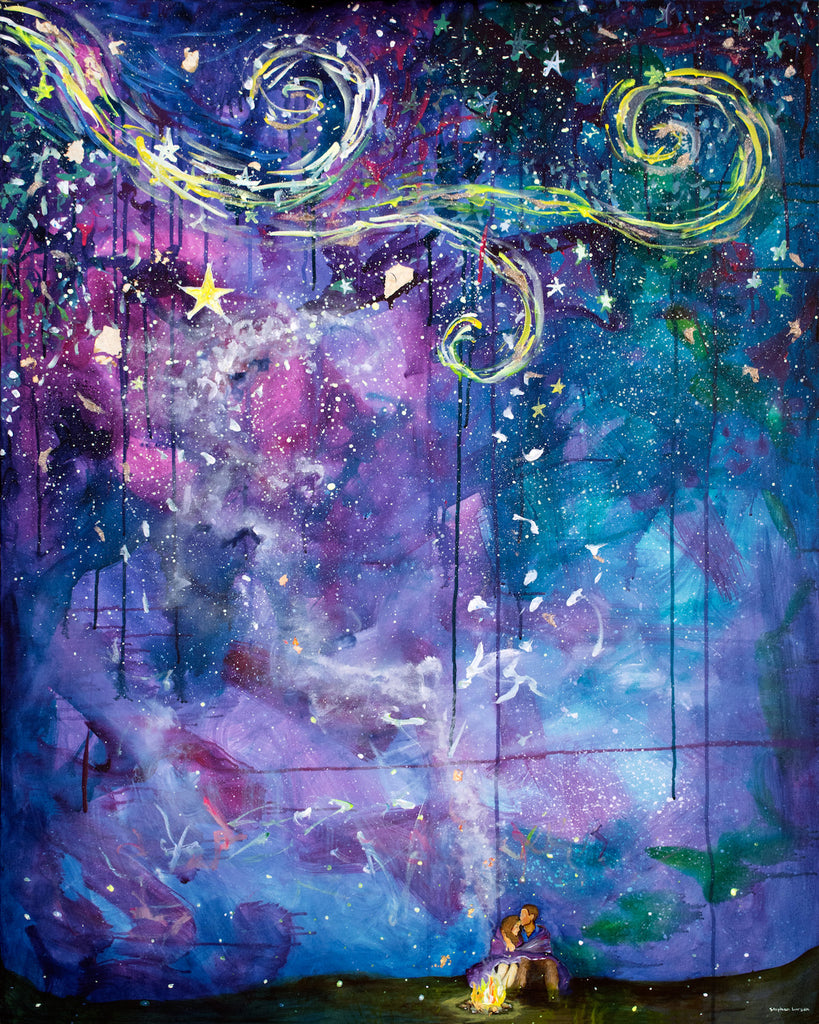 I taught my newest painting "Starry Eyed" at Donna Downey Studios last Saturday. A couple friends of mine Flo and Melody were celebrating Melody's birthday and they brought some friends and family. We all had a wonderful time and I want to show off their paintings. We had 3 hours and I think they each did a beautiful job on their 16"x20" canvases. Flo's painting Melody's Painting I teach this workshop in the studio and as an online workshop. If you are interested in painting this project, please check out the link at: http://www.donnadowney.com/products/starry-eyed-online-workshop
---
• Stephen Lursen • stephen lursen • student work • weekend workshop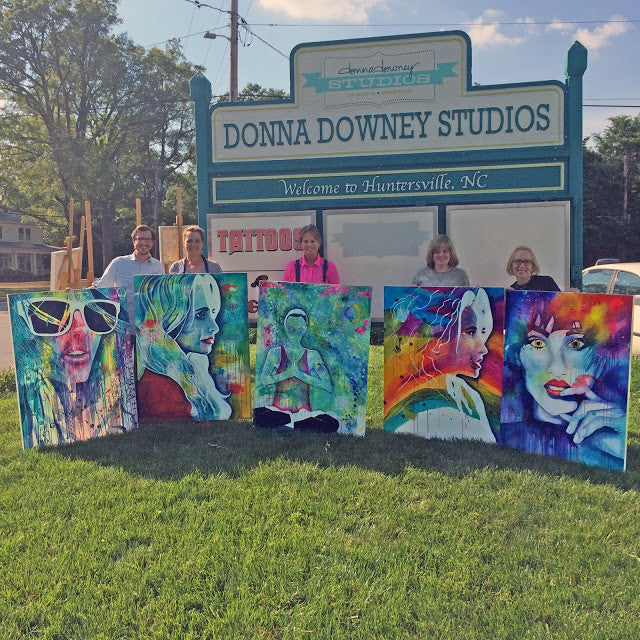 In May of 2015, Donna Downey and I taught a workshop at Donna Downey Studios in Huntersville, NC. The paintings were broken down into 2 main segments. First, Donna taught how to create a beautifully colorful background with layers of texture and imagery. Once she had completed her part I took over and taught how to draw a figure using the grid method and then proceeded to teach how to paint in with flesh tones and hair, etc. The end paintings that were produced were all spectacular and uniquely their own! I'd like to show you the process I used...