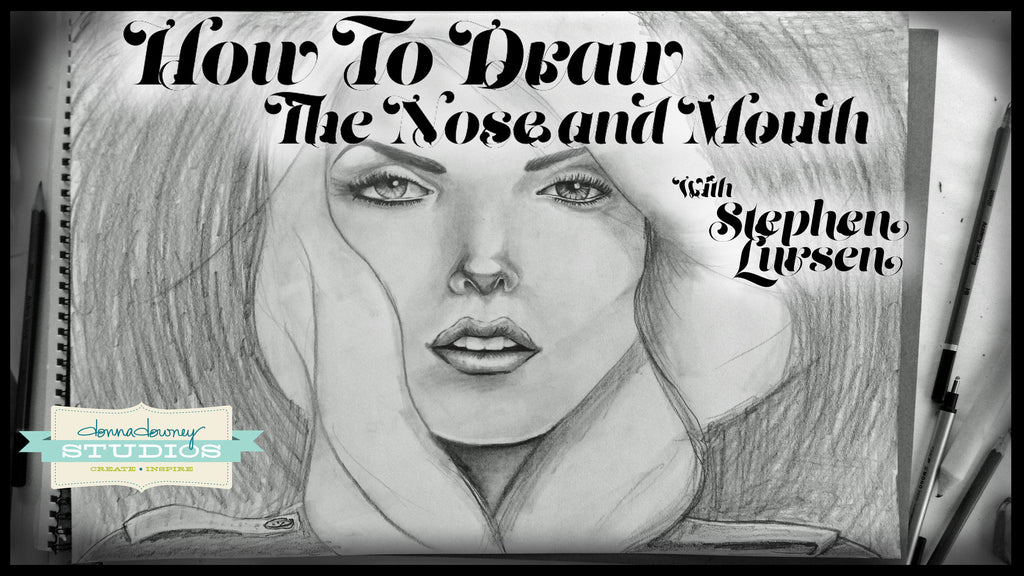 Stephen Lursen Art
"How to Draw" Video Series- Nose & Mouth with Stephen Lursen
This is my second video in my drawing series adding to my "How To Draw" Collection! This time I explain and demonstrate how to draw the nose and mouth! If you already own How to Draw Eyes online workshop, then this is your next step! I will take what you already know and build on it to help you break through the challenges and free you to create! Once you learn to draw the face, then painting, collage, or transferring your faces into mixed media art is the next step! Check it out and have some fun! I'm sure you have great ideas on art you would love to do; now here's your chance to learn how to draw the nose and mouth well!

(2013)
Access to your videos is instant and easy immediately following purchase. 
Here's how:
Step 1: Please

log in here at stephenlursen.com and make your purchase.

Step 2: Once logged in and purchase is complete, you will see a new page tab at the top of the website for each workshop you have purchased. It auto reveals instantly after purchase. Click the tab with the workshop title.

Step 3: Watch the workshops one at a time via the streaming method, or download them for your collection via the download links underneath each streaming window. These videos never expire and you never lose access.
I hope this helps you gain access quickly and easily! 
Thank you so much for your business!
Happy Painting!!!
Sincerely,
Stephen
---
Share this Product
---
More from this collection